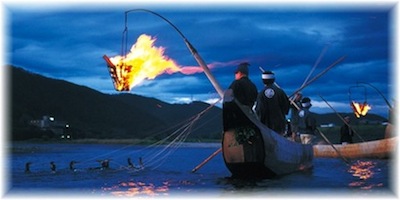 5th International Conference
on
Intelligent Interactive Multimedia Systems and Services

---
Welcome
KES-IIMSS-12 is an international scientific symposium for research in the fields of intelligent interactive multimedia systems and services. The aim of the conference is to provide an internationally respected forum for scientific research in the technologies and applications of intelligent and interactive multimedia systems and services.
At a time when computers are more widespread than ever and computer users range from highly qualified scientists to non computer expert professionals, Intelligent Interactive Systems are becoming a necessity in modern computer systems. The solution of "one-fits-all" is no longer applicable to wide ranges of users of various backgrounds and needs. Therefore one important goal of many intelligent interactive systems is dynamic personalization and adaptivity to users.
Multimedia Systems refer to the coordinated storage, processing, transmission and retrieval of multiple forms of information, such as audio, image, video, animation, graphics, and text. The growth rate of multimedia services has become explosive, as technological progress matches consumer needs for content.
The International Journal on Artificial Intelligence Tools will publish a special issue of the Journal from selected papers of IIMSS-2012.
KES-IIMSS-12 will be colocated with the 4th KES International Conference on Intelligent Decision Technologies (KES-IDT-12) in Gifu, offering the potential for interaction between the two events.
Gifu, located in the centre of Japan, is a city ideal for international conventions and sightseeing. Gifu City is known for its traditions and rich history, including its 1300-year-old tradition of cormorant fishing on the Nagara River and Gifu Castle.
---
NEWS!
Conference Proceedings
The proceedings have been published by Springer

Title: Intelligent Interactive Multimedia: Systems and Services
Editors: Watanabe, T.; Watada, J.; Takahashi, N.; Howlett, R.J.; Jain, L.C.
ISBN: 978-3-642-29933-9
The book web page is available
.. here ..
---